Microsoft Solutions
As industries shift digitally, tailored solutions help guide the transformation with more-strategic thinking as a service. For 14 years The Data Pros has been supporting and implementing Microsoft products and solutions. Winner of multiple Microsoft awards and certificates, we are proud to be a Microsoft Silver Partner and Solutions Provider. Our team is experienced and ready to help you leverage the latest Microsoft Cloud Solutions for your company.
A Certified Microsoft Partner
Our partnership with Microsoft uniquely positions us to help your business grow from implementing the latest and greatest Microsoft solutions. Our expertise across the Microsoft platform of services and tools allows us to cater to your specific needs by implementing and supporting the necessary solutions. As specialists in products like Azure, Dynamics, and Office 365, we've helped our clients maximize their productivity, efficiency, and security.
Here are a few of our Microsoft Accolades: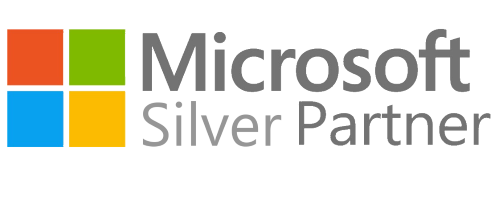 Microsoft Partner: Silver Small and Midmarket Cloud Solutions
Microsoft Authorized Education Partner
2015 US SMB Champions Club
2015 New York Metro SMB Influencer of the Year
2016 US SMB Champions Club
2016 East Region SMB Marketer of the Year
2017 CIO Review – 20 Most Promising Microsoft Solution Providers
2018 Microsoft Customer Immersion Experience Facilitator Trainer
Take Advantage of the Cloud
As a Microsoft Partner, we understand how the Cloud can transform your business. Having implemented Microsoft solutions for hundreds of clients across the country that span multiple industries, we identify your businesses unique needs and solve them with Microsoft's cloud solutions. Leveraging the cloud will help maximize your productivity, efficiency, and security to gain a competitive business advantage within your industry. Microsoft Cloud Solutions will empower your team to work from anywhere with no downtime, maximizing the return on your investment.
*All sales are final, there is a no-refund and no-return policy on all software and hardware orders