News
Stay on top of the technology trends, our monthly newsletters, and the latest happenings at Data Pros.
The Data Pros: Cloud Service Specialists for SMB's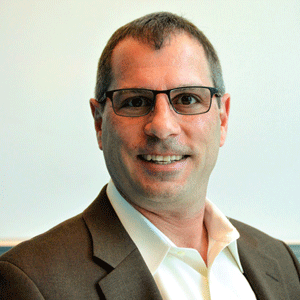 Joseph Simuro, Managing Partner
The cloud is no longer just a means to reduce IT costs. Today, cloud computing has become a de-facto standard in reshaping the way small and midmarket business' (SMB's) operate. It holds the power to transform businesses, gain competitive advantage, and interact with customers in real time. Recognizing its immense potential, many businesses—including small and mid-sized companies—have migrated or, are in the process of migrating to cloud to reap advantages of new and innovative services. However, as many SMB's have limited IT resources, supporting cloud-based technologies in-house becomes a big challenge. With an aim to deliver the same level of reliability, scalability, and complete technical support that larger enterprises enjoy, but more affordably, The Data Pros offers a comprehensive range of Microsoft Cloud Services for (SMB's) on a monthly subscription basis.
Joseph Simuro, Managing Partner of The Data Pros, explains the reason behind the growing popularity of cloud computing among SMB's. He states, "Cloud computing is perfect for startup companies because of its low upfront capital expense." For larger SMB's these investments are considered a part of the operational cost rather than capital expenditures. Understanding the trend, The Data Pros leverages its years of business knowledge and technology expertise to support SMB's using Microsoft's Cloud Solutions, helping make their business more efficient and productive.
"At The Data Pros, we're committed to maximizing the Microsoft Cloud Solution experience for our clients" says Simuro. The comprehensive offering includes all your Microsoft administrative and technical support, as well as managing firewalls, VPNs, email services with anti-spam protection, 24/7 system monitoring and maintenance, and automatic, secure off-site data storage.
"At The Data Pros, we're committed to maximizing the Microsoft Cloud Solution experience for our clients"
Recognized as 'Microsoft Partner of the Year' (in the Eastern Region) twice, The Data Pros is among the Top 10 percent of Microsoft partners. Even before the launch of Microsoft Office 365, The Data Pros was a key partner of Microsoft's 50-member chartered group working on the Business Productivity Online Suite (BPOS), which was a precursor to Office 365. "We are also part of Microsoft's Cloud Service Provider program that permits us to resell Microsoft software," adds Simuro.
The Data Pros employs a phased approach when it comes to client onboarding. The process begins by educating a client on the technical and financial advantages of moving to the cloud. Once the client is acquainted with the benefits, they are put through a simulated environment to "test drive" a live version of the Microsoft Office 365 environment. Subsequently, The Data Pros initiates a network assessment to determine the client's cloud-readiness. Simuro says, "We only require a two-hour blackout window to migrate a client's IT infrastructure to the cloud." In fact, The Data Pros is so confident about its quick and flawless implementation process that it guarantees a 100 percent refund in case the migration is not successful.
Moving forward, Simuro mentions, "Microsoft Azure is constantly witnessing an upward trend in cloud computing market." Currently, only 15 percent of The Data Pros' client base leverage Microsoft Azure platform, but Simuro expects this number to grow significantly in the coming years. "We believe 2018 will be a big Azure year for us," concludes Simuro.